What is Mozilla Thunderbird?
Check Mozilla Thunderbird Specifications!
| | |
| --- | --- |
| Developer: | Mozilla Foundation |
| Application Type: | Email client, news and chat client |
| License: | Freeware (Open Source) |
| Versions: | Latest version of Mozilla Thunderbird is 38.0.1 |
| Written in: | C, C++, JavaScript, CSS, XUL and XBL |
| Available in: | 53 languages |
| Supported Platforms: | Windows, MAC OS X and Linux |
| Website: | https://mozilla.org/thunderbird |
Mozilla Thunderbird Email Client Review
Mozilla Thunderbird is a popular cross platform open source email, chat and news client developed by Mozilla foundations. It is available free of cost for all Windows, MAC and Linux users. In the first release of Mozilla Thunderbird client, it has been downloaded 1,000,000 times in just 10 days. Mozilla Thunderbird became more popular due to its vast features for personal as well as business use.
What is Mozilla Thunderbird Used For?
This is a big query for all internet users that for which purpose Thunderbird is used mainly. So in this section you will get information all about that. Let me clear that Mozilla Thunderbird is program for internet users packed with several functions such as: Email, Chat and News feeds. Which can be used to manage your email, subscribe to news feeds and chat with other users. Get detailed information about these all features below.
1) Mozilla Thunderbird as an Email Application!
Mozilla Thunderbird is widely used for emailing purposes. By using this free desktop email client, users can easily send, receive emails through POP, IMAP and SMTP mail servers. It also keeps all your emails in a mailbox (.mbox) file which is globally accepted. By using this email backup or archive file you may able to access your precious emails every time from anywhere.
Note: POP and IMAP are used for incoming server and SMPT is used for Outgoing server.
2) Mozilla Thunderbird as a Newsgroup!
Mozilla Thunderbird can be installed as a newsgroup which allows reading messages from and write messages to Usenet newsgroups.
Steps to Configure Thunderbird as your Newsgroup Reader:
Select File >> New >> Other Accounts…
Select Newsgroup account and Click the Next button.
Enter your name and email account
Enter the address of the newsgroup server that you want to subscribe
Enter a name for the account
Note: To join a specific group, right click the account name then select Subscribe. You can also modify or customize account setting later.
3) Mozilla Thunderbird as a Chat Client!
Thunderbird also supports chat and instant messaging using Facebook, IRC, XMPP, Google Talk and twitter. To use chat function you first need to create a new account with an online instant messaging or chat provider. Start the New Account Wizard
A Few Additional Features of Mozilla Thunderbird Software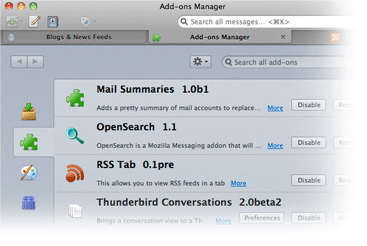 Add-ons Manager: This feature helps to find and install add-ons directly in the Thunderbird without visiting the add-ons Web site.
Activity Manager: The Activity Manager tool keeps all the communications between Thunderbird and your email provider in one place which helps to analyze activities.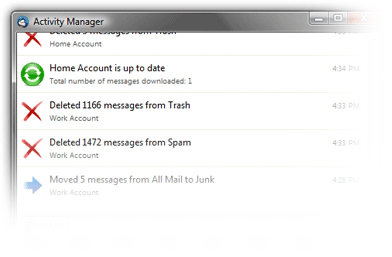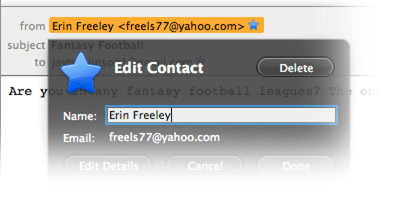 One-click Address Book: You can easily add peoples into Address Book by clicking on the Star icon in the message you receive.
Attachment Reminder: The attachment reminder, always reminds you to add an attachment before pressing the send button.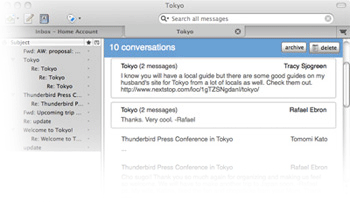 Message Archive: This is the best feature of Mozilla Thunderbird, which helps to archive your emails in mailbox folders to use them in future.
Junk Filtering: Thunderbird uses a strong mail filter tool that keeps you away from spam.


Filter & Search Tool: Quick search, advanced message filtering, saved search folders, message grouping, find messages and labels help manage etc.
Search the Web: Thunderbird also provides a web search box inside the tool. By using this option you can find anything from web without leaving the application.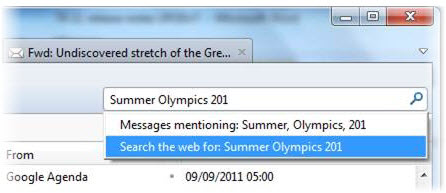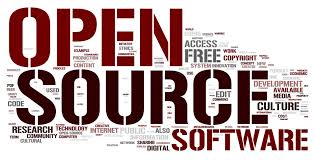 Free & Open Source: Thunderbird is an open source application available free for personal as well as business use. Everyone can download a free tool from the official website listed in the top section.
What is the File Extension for Mozilla Thunderbird?
The .mbox extension is the main file used by Thunderbird to store entire email messages. The Mozilla Thunderbird creates individual files for each folder without having any extension which is itself.mbox extensions. Apart from that a few more related file extensions are available as shown in below list.
| | |
| --- | --- |
| .MAB | Mozilla Address Book |
| .EML | E-mail Message |
| .MSF | Mail Summary File |
| .WDSEML | Thunderbird Searchable Email File |
| .LDIF | LDAP Data Interchange Format File |
| .MAR | Mozilla Archive |
| .MAILT | Mail Internet Location File |
| .MFL | Mozilla FastLoad File |
| .MIM | Multi-Purpose Internet Mail Message File |
| .P7S | Digitally Signed Email Message |
| .MIME | Multi-Purpose Internet Mail Extension |
| .ACS | PGP ASCII Armored File |
| .SLT | Mozilla User Profile Folder |
| .XMP | Mozilla Installer Package |
| .WDSE | Thunderbird Searchable Email File |
What is Default Location for Mozilla Thunderbird Files?
Thunderbird File Locations for Windows:
C:\User\AppData\Roaming\Thunderbird\Profiles\
Thunderbird File Locations for MAC OS X:
~/Library/Thunderbird/Profiles//
Mozilla Default File Location for Linux & UNIX:
~/.thunderbird//
Final Verdict:
Mozilla Thunderbird save all e-mails in .mbox files which can be transfer to MS Outlook through MBOX to PST conversion. After analyzing the entire features of Mozilla Thunderbird, we found that this is the best free open source email application program. We want to give it 9.8 rating out of 10. If you are a beginner in the industry and looking for a desktop email application, then use Mozilla Thunderbird for free.