How to Install Apps on Android Device Remotely from Computer
You may have only used Android phone to install application on your device from Google Play store. Here in this article I am going to explain How you can remotely install applications on your Android device from your Computer.
Before going through the steps for installing applications or games remotely from computer on your device ensure that your Android device is connected to internet otherwise your smartphone will automatically install apps whenever you will Turn on the internet on Android Device.
How to remotely install Apps on Android device
Step 1: For that, first of all Open Google Play Store on your Computer and then sign in from the same account that you have used to login in your android device to access google play store.
Step 2: Now Search the application that you want to install and then click on Install button.

Step 3: On the Next window, now select the device on which you want to install app.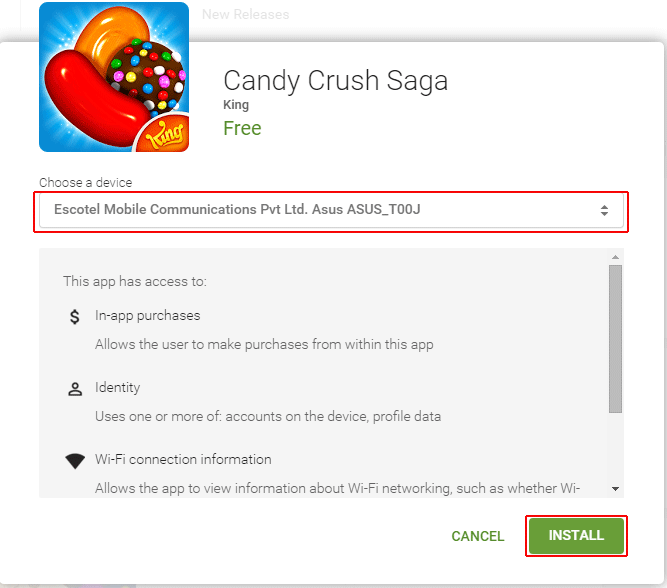 Once you have done the above mentioned steps, you will find that the apps will start to install on your Android device
Conclusion:
In this How To tutorial, We have discussed How to Trace or Lock Android Smartphone. If you have any doubt or need further discussion on that topic then just start the discussion by commenting below.