Enable & Use LED Flash for Notification Alerts in iPhone
In this How To tutorials, We will learn How To enable and use the LED Flash for the notification alerts in iPhone. iPhone includes this feature in the Accessibility option.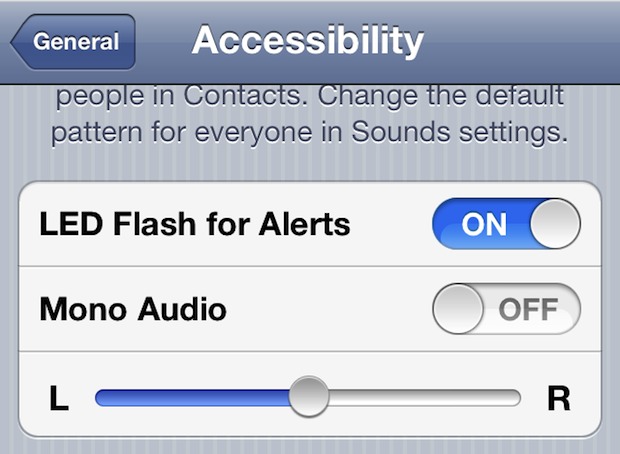 To understand the importance of this feature consider a situation when you have turned off the Vibration and you have put your phone on a table. Now How will you know if someone is calling or texting you? In such situation LED Flash light notification plays an important role as it quickly light up when someone calls or text you. Just follow the simple steps to enable LED Flash.
How to Enable LED Flash for Alerts in iPhone 6S, 6, 5S, 5, 4S, 4
First of all, Open iPhone Settings >> General >> Accessibility. From the Accessibility select the option LED Flash for Alerts.
By using this you can easily enable the Flash Notification on your iPhone Device. Now your iPhone will use LED Flash light notification to notify you whenever you receives a new Notifications.
This feature is helpful when your iPhone is in not in vibration mode and you can't tell whether someone in texting or calling you. Just put the face of your iPhone down and whenever someone texts you, the LED Lights will indicate you.
Conclusion
In this How to Tutorial, I have explained How to Enable LED Flash Light Notification Alert on your iPhone Device. In case if you need further assistance or facing any problem while performing the same then start the discussion by commenting below: